The Xbox Game Bar is a new addition to Windows 10, but it is not for everyone. If you're a gamer, you can instantly take a high-quality screenshot, record the screen, stream your game online, and more. More recently, Microsoft also added a task manager to the Xbox Game Bar. However, this does not mean much for non-gamers. On top, it consumes a lot of system resources as Xbox services continue to run in the background. So if you have a low-end PC and want to disable Xbox game bar on Windows 10, follow our guide below.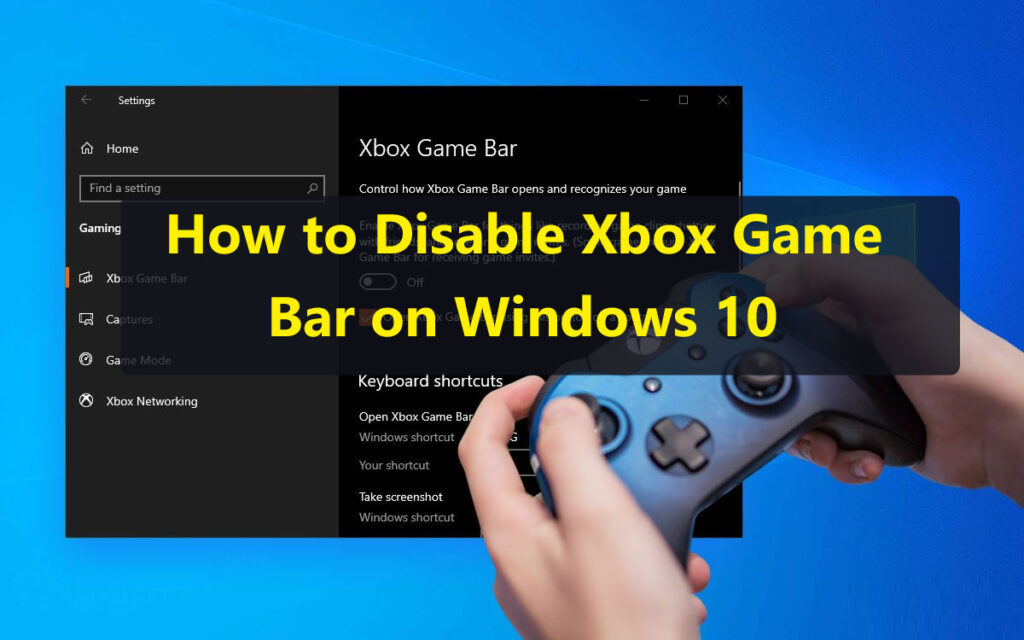 How to Disable Xbox Game Bar on Windows 10
There are two simple steps to turn off the Xbox Game Bar and Game DVR that can only be configured from the Settings page. However, if you want to completely remove the Xbox game bar from Windows 10, we have mentioned an advanced guide below. Depending on what you want, you can follow the tutorial accordingly.
1. Press the Windows key once and type "Settings". Now open "Settings" from the search result.
2. Then open "Games" and go to the "Capture" tab. Here, close the button for "Record in the background when I play a game". This will disable video recording that is continuously playing in the background and will result in your PC becoming very fast.
3. Next go to the "Xbox Game Bar" tab and turn off the "Activate Xbox Game Bar for things like game recording …" button. It will also free up a lot of resources, which will make your PC more efficient. If you want the Xbox game bar, just turn on the toggle.
4. If you want to permanently delete Xbox games from Windows 10, right-click on the Start menu and choose "Windows PowerShell (Admin)". Keep in mind that you must be on an administrator account to perform this operation.
5. Copy and enter the below command here and press enter. Now PowerShell will start removing the Xbox game bar from scratch.
Get-AppxPackage Microsoft.XboxGamingOverlay | Remove-AppxPackage
6. If you want the Xbox Game Bar to come back, you can install it from the Microsoft Store. enough.
Read:- 5 Easy Ways to Speed up Your Internet on Windows 10
Disable Xbox Game Bar and Game DVR on Windows 10
This is how you can disable and completely remove the Xbox game bar from Windows 10. This is a nifty trick to speed up your PC and you should use it if you don't play the game often. In addition, you can follow our extensive list of Windows 10 tips and tricks that will dramatically improve your Windows PC experience. Anyway, it all comes from us. If you found the article useful, comment below and let us know.