The Microsoft operating system known as Windows is easily one of the most widely used operating systems in the world. This has encouraged the company to improve and launch even better and more advanced systems. Their most recent update is Windows 10. This blog explains error 0x00000667 in Windows 10.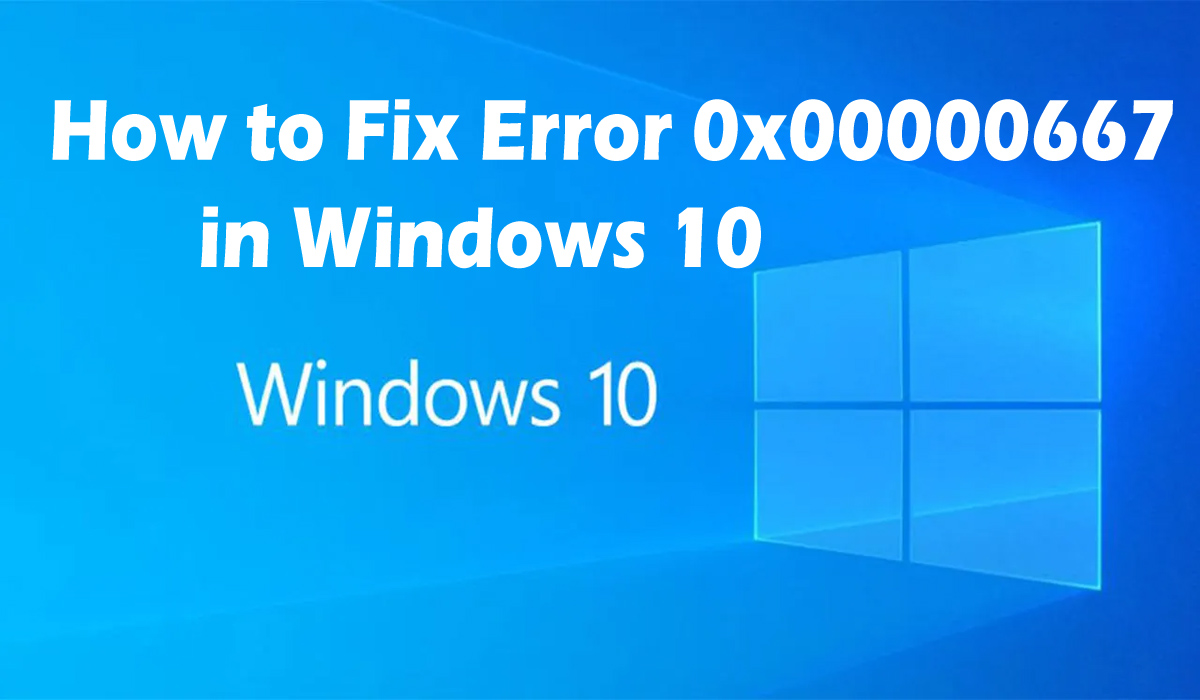 However, no system is ever completely foolproof, they all have problems and crashes from time to time; Error 0x00000667 is a very common problem in Windows 10. Read on to know everything there is to know about this error.
Read: How To Fix Windows 10 Error Code 0x800704c7 Step by Step
Causes of Error 0x00000667 in Windows 10
There are some common reasons behind the occurrence of this error. We have compiled a list of them for you so that you can read them and analyze which one might be suitable for your system:
This may be because your device has software that is unlike Windows.

This particular error can also be the result of a disabled Windows Installer service.

If you have enabled Hyper V service on your laptop or computer, it may be a bug.
How to Fix Error 0x00000667 in Windows 10
Now that you have identified the problem caused by this error 0x00000667 in Windows 10, below are some proven solutions that you can use to deal with it.
Change up the Blue stacks
Things like Bluestacks and Knox are Android simulators; They must be uninstalled from the system. After deleting them, clear any unnecessary cache on your system. Check if the error is removed and after that, you can reinstall the simulator if you wish.
Disable the Hyper V 
This conflicting error may be a result of you preinstalling this service in Windows. You have to follow the below guide to remove it easily:
From your Windows Start icon, click on the option that says Apps & Features.

On an adjacent link, you should find Programs and Features.

This will take you to the Control Panel and then to the Windows Features Panel.

From there you can locate the link to toggle Hyper V on or off, deselect and press Enter.

To save the changes one last time, restart your system and check if you can boot into Windows 10 without error 0x00000667.
Use the Windows Installer service
Another common reason would be the lack of Windows Installer service on your system. Some of our compiled steps can help you set it up easily:
Press Windows + R keys.

You will be prompted with a Run dialog box.

Next to the blinking cursor, type the command "cmd".

On another Windows console, type 'net start msicursor'

This will allow you to get the Windows Installer service.
If this still does not resolve error 0x00000667 in Windows 10, users can also try their hand at registering or unregistering the installer service.
Conclusion
Lastly, you can try to reinstall Windows 10 completely. This can be done by pressing the start key and it will take around 30-40 minutes to finish. If nothing else works, feel free to contact official Microsoft technical support by visiting their website. 
For more Windows help and support, you can do comment in the box for the other solution.